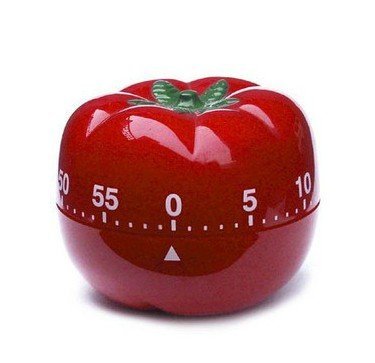 The countdown has begun! (Image found here.)
So, my friends, fans, loyal readers, complete strangers, and internet stalkers, the month of October is in full swing. And you know what that means, right? NaNoWriMo is only 26 days away!
What is NaNoWriMo, you ask? Well, for one thing, it's a pain in the butt to type (all those caps, blech). It's also the month when thousands of people who want to write a novel DO IT! The goal is 50,000 words in one month; that's about 200 pages of a printed book. I am a huge fan of NaNoWriMo (more on that another time). I have now tried it twice. The first time (2008, I think) I only got about 34K, but last year I hit about 55K words. And it felt amazing.
But all of this is irrelevant. The point is that November is the month in which thousands of people take the first step toward following a crazy-intense dream. Yes, the work we turn out in November is not impressive in its quality, but it makes up for that by its scope. It's a beginning step, and it's a big one.
So hoorah, blah blah blah, cheerleading, yada yada. Why am I telling you all this? Because, my friends, I want to invite you to join in. I know that some of you have been planning on writing or thinking about writing a book for a long time. How about doing it this year, next month? And for those of you who don't have a noveling dream, I bet you do have some other aspiration. Something you've been dying to do but never get around to. Well, now's your chance! Yes, November is NaNoWriMo, but you can make it whatever else you want. Write a symphony (at least the rough draft of one). Do some preliminary sketches for your grand masterpiece painting. Start picking apart some scrap fabric for the quilt you always dreamed of sewing. Pick a dream, set a crazy goal, and start! That is my challenge to you. It's a month to dream big.
Okay, now I know that in reality not everyone will be willing or ready or able to devote an hour a day to some incredible dream in November. So here's the mini-challenge: 15 minutes per day. I'll even let you take off Sundays. Come on, you can definitely manage 15 minutes per day. And we're talking 15 minutes of furious activity here, regardless of quality. Output is the most important thing for the month of November.
Do you know what made such a big difference in my word count from the two years I've done this? Having an awesome writing buddy (Meghan, you're so shiny!) cheering me on and making me accountable for my progress. So here's the deal:
Come up with a plan. It has to be crazy. It has to be something you've always dreamed of doing. I'm not accepting any house-cleaning or attic-organizing goals (unless you're completely mad, and that really is your impossible dream that you've always wished for). This is not something you feel like you're
supposed
to do, but something you
want
to do. So come up with a plan and email it to me (calloohcallaycallay@gmail.com). Or just comment on this post. Then, in the event that anyone actually sends me something (hey, I have no illusions about the size of my readership here), I'll post it on my blog and you'll have people cheering for you. Maybe you can even make buddies with someone to be your daily cheerleader. But at the very least you'll have people who know what you're trying for. And when you achieve your goal, not only will you feel amazing (believe me, it's a rush) but you'll get to feel shiny in front of other people. And I'll send you some ridiculous "Hooray, you did it!" certificate. Just because everyone needs a little external validation.
J
So go! Plan (don't get too elaborate, though—quantity, not quality!)! You have a month to get pumped up for this!
!!!!!
Seriously, folks, do something amazing this November.